Boufarik 1956 - 1958
Noëlle et Bernard Vulin sont des amis de longue date de mes parents. Ils se sont rencontrés pendant la guerre d'Algérie : Bernard était alors mécanicien sur hélicoptères et mon père mécanicien avion. C'est en août 2014 à l'occasion d'une visite à la maison que Noëlle et Bernard m'ont parlé de quelques photos d'hélicoptères prises à Boufarik (Algérie) en 1956 et 1958. Voici ci-dessous ces quelques photos dont les plus surprenantes sont certainement celles d'un crash d'un Sikorsky H-34 en 1958 dans une ferme de la plaine de la Mitidja. Bernard est malheureusement décédé en 2018 des suites d'une longue maladie. Je lui rend ici hommage.
Noëlle and Bernard Vulin are old friends of my parents. They met during the war of Algeria : Bernard was at that time helicopter mechanic and my father aircraft mechanic. During a visit at home in August 2014, Noëlle and Bernard spoke about some helicopters pictures taken at Boufarik (Algeria) in 1956 and 1958. Here below these photographs : the most surprising are certainly those of a crash landing of a Sikorsky H-34 in 1958 in a farm of the plain of Mitidja. Bernard unfortunately passed away in 2018 after a long disease. I pay him tribute.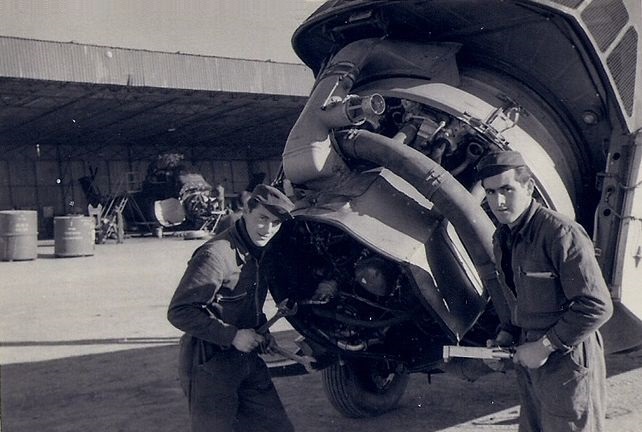 Bernard Vulin, Boufarik 1956 (à gauche - on left)
Photo © Famille Vulin - Vulin family
Sikorsky H-34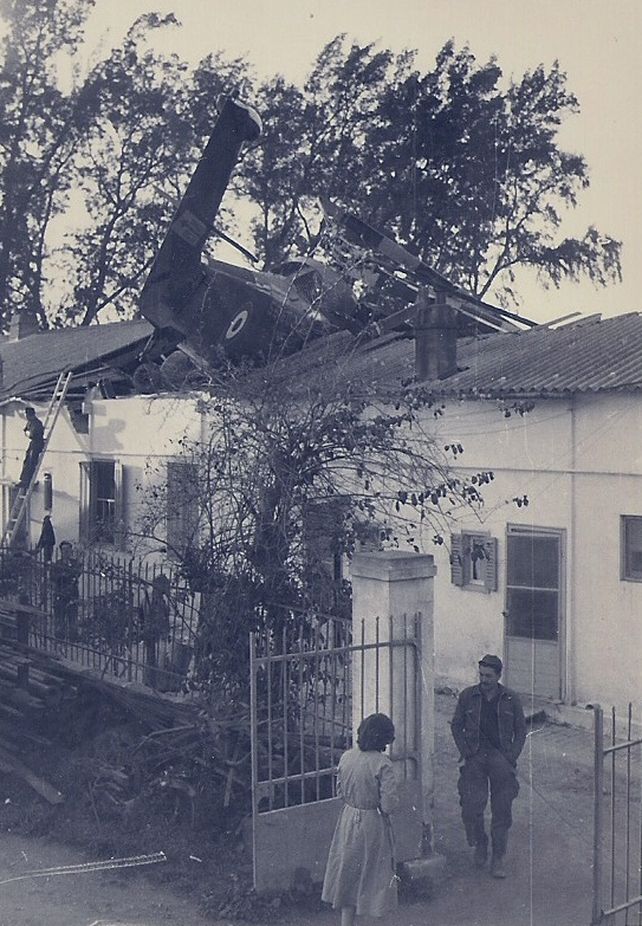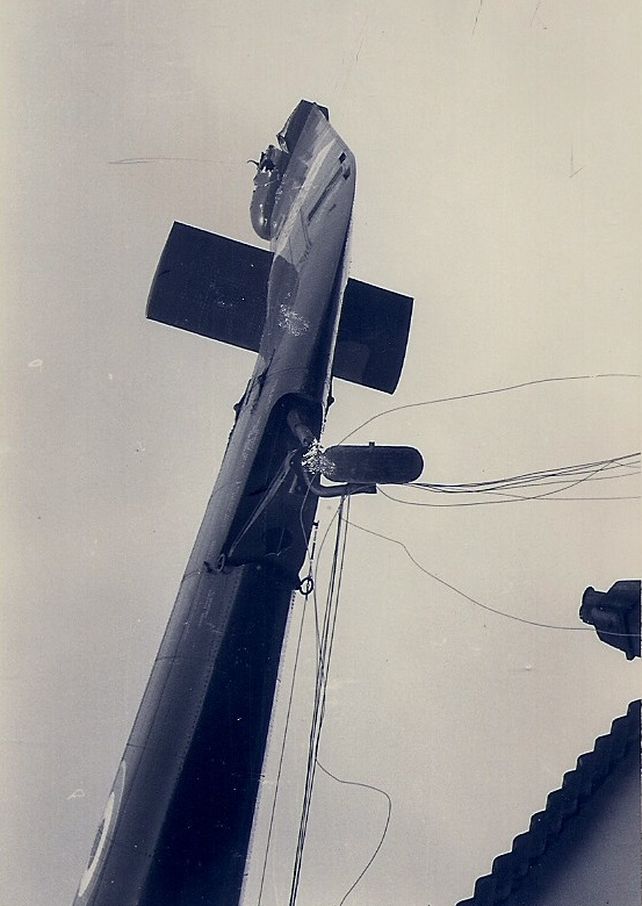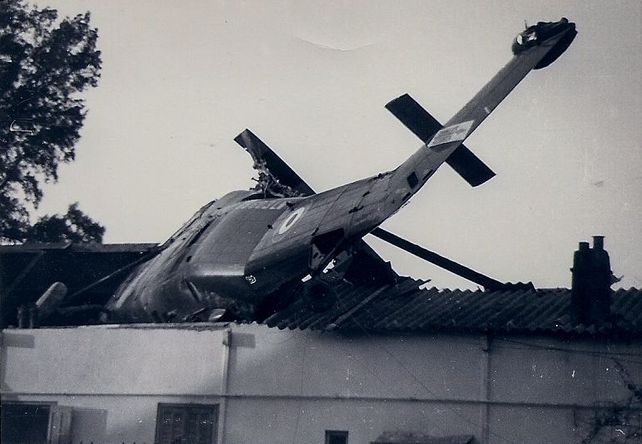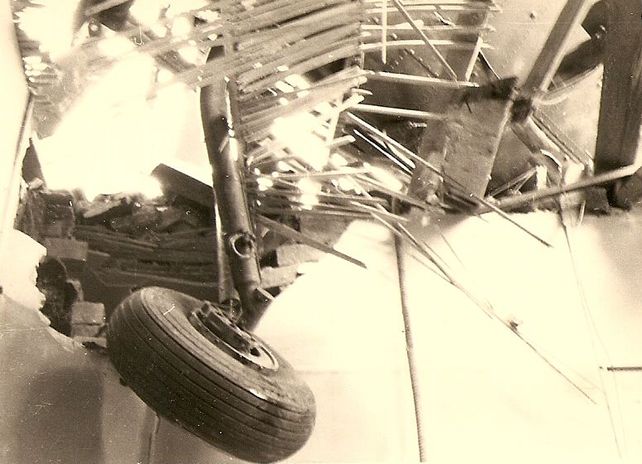 Sikorsky H-34
crash dans une ferme à Boufarik en 1958 - crash in a farm at Boufarik in 1958
Photos © Famille Vulin - Vulin family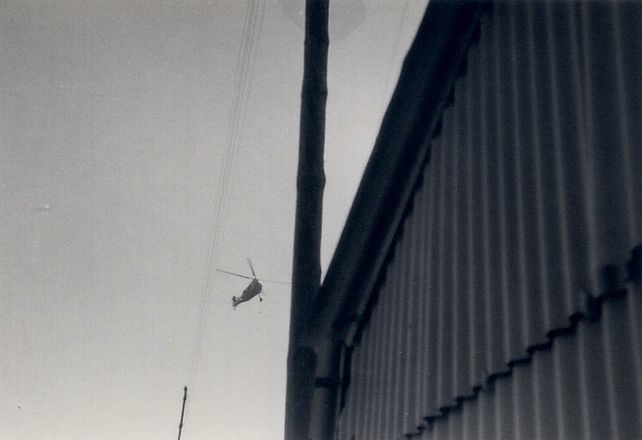 Sikorsky H-34
Photo © Famille Vulin - Vulin family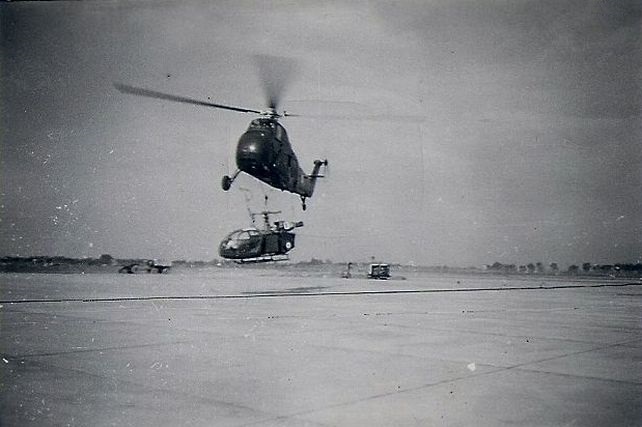 Sikorsky H-34
Hélitreuillage d'une Alouette accidentée - Airlifting of a damaged Alouette
Photo © Famille Vulin - Vulin family
Bell H-13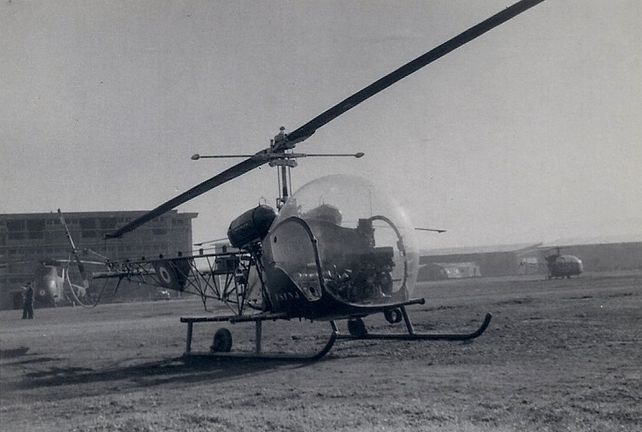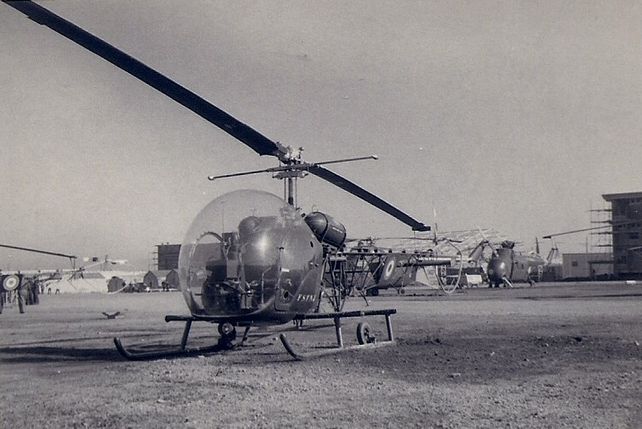 Bell H-13 - 1956
Photos © Famille Vulin - Vulin family

Piasecki H-21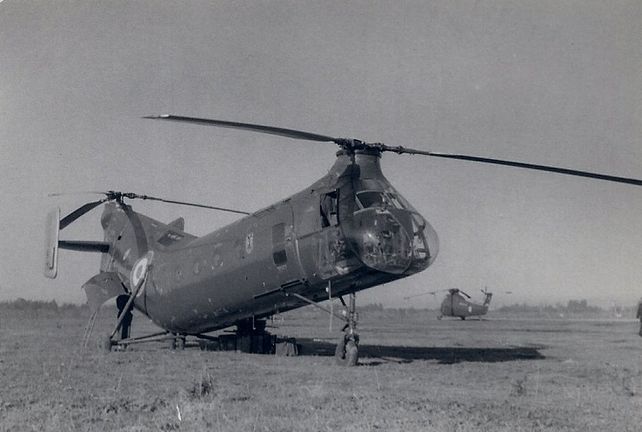 Piasecki H-21 - 1956
Photo © Famille Vulin - Vulin family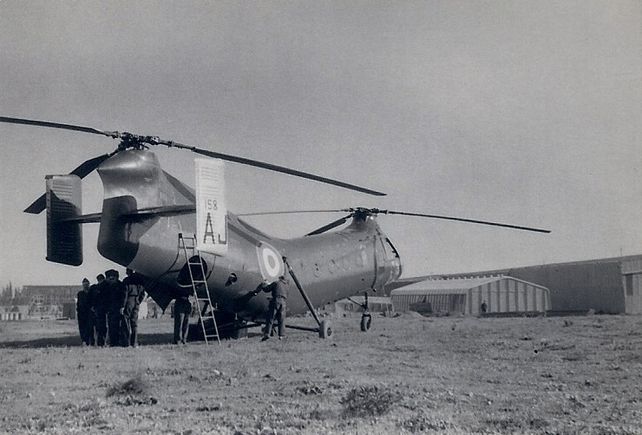 Piasecki H-21 - 1956
Photo © Famille Vulin - Vulin family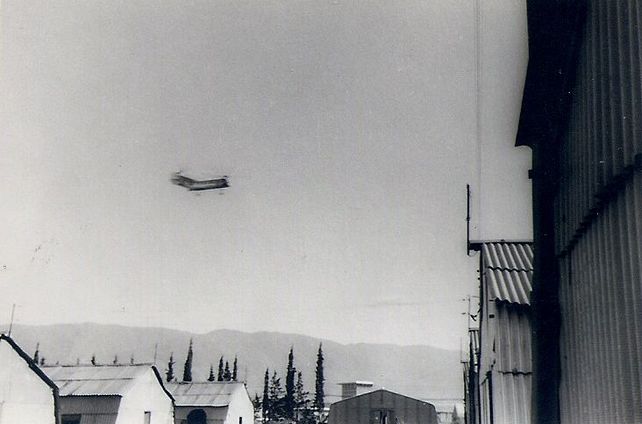 Piasecki H-21 - 1956
Photo © Famille Vulin - Vulin family
Sikorsky H-19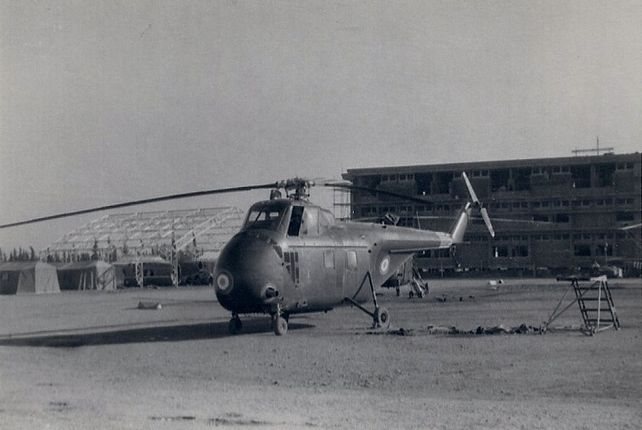 Sikorsky H-19 - 1956
Photo © Famille Vulin - Vulin family